20% OFF buying 1 or more!
Available for this product and all of the products of category: : Últimos Disponibles. You can combine this offer with other products of the same category
In up to
6
installments of
€3,06
without interest
Esta remera nace de los recuerdos de nuestra infancia. En la que los botines Borussia, junto con la pelota de hexágonos blancos y negros abundaban en todos los potreros.
El diseño elegido es una imagen difusa sin mucha definición, al igual que lo son los recuerdos.
La llamamos nostalgia, cuyo sentimiento nos acompañará cada vez que viajemos en la memoria a nuestra niñez y nos encontremos una imagen como la representada en la remera.
Éste es nuestro homenaje a esos días en los que jugábamos hasta que nuestra madre nos llamaba porque la comida se estaba enfriando.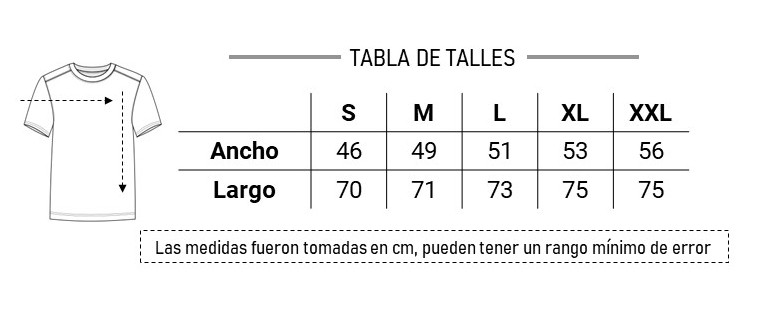 Información adicional:
La remera se realiza con algodón peinado, este consta de un proceso para fortalecer la tela, lo cual genera más durabilidad, aumenta la calidad de la prenda y favorece al teñido de la tela, lo que significa que el color permanecerá durante mas tiempo ya que resiste una gran cantidad de lavado.
El estampado de la remera fue realizado con la técnica conocida como serigrafía, el cual transfiere imágenes de una plantilla por encima de una malla con tinta a una superficie deseada, en este caso a la Remera NOSTALGIA.